Options
Methods

Birmingham Hip Resurfacing (BHR)
Birmingham Mid-Head-Resection (BMHR)
Metal on metal large diameter prosthesis, standard stem
Read more...
December 12, 2010
Comparison of what is available if you do not qualify for a Hip Resurfacing
By Dr. Vijay Bose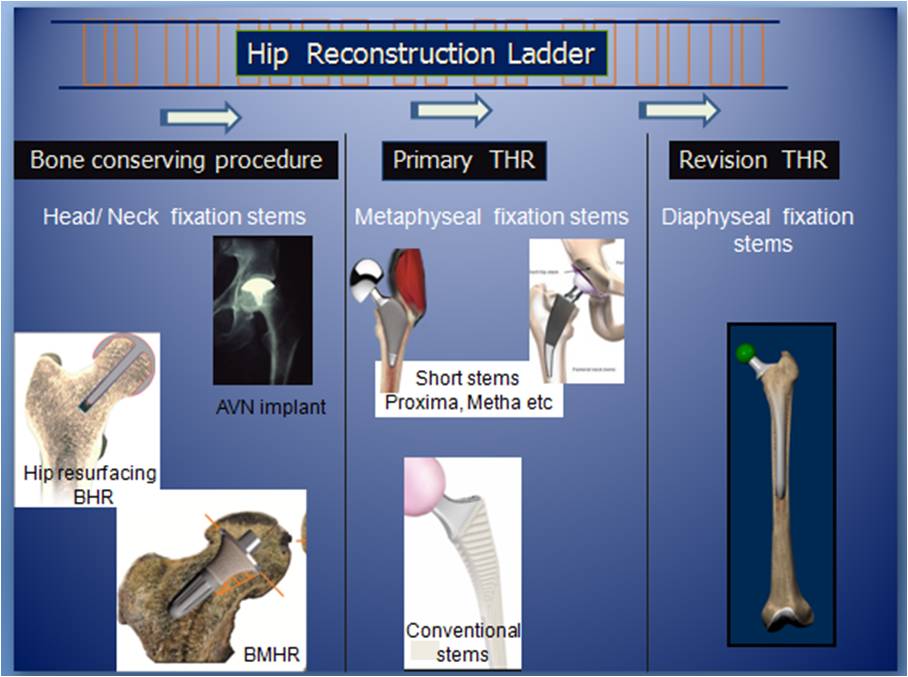 Although the BMHR removes a little more bone than the BHR it is in the same rung of the hip reconstruction ladder ie one can revise it with a primary stem as it gets fixation only in the neck and not the metaphysis ( which is left virgin)
The short stems like proxima and metha , though being small are in the same rung of the reconstruction ladder as the conventional stem as they get fixation in the metaphysis like the conventional one. These can be revised only to revision stems that gain fixation in the diaphysis. Therefore in practical terms the short stems have no advantage over conventional one and have a very short unproven record.

with best regards
vijay bose
chennai