Jack Darr - November 14, 2007, Dr. Ure
One Year Report - Backpacking Again

Hello All,

I do believe that annual reports are valuable, so here is mine. During my first summer in San Franciso (1972) I fell in love with backpacking in the Sierra. Almost every summer I took at least one and often two week-long trips, always seeking new terrain. I had great ambitions for taking more-frequent trips upon retirement. But upon retirement, and for the five years before my surgery, I found backpacking too painful. I could take long day hikes and climb tall mountains by "soldiering through" the pain and/or by using Aleve. But the extra weight of a backpack was just too much for me.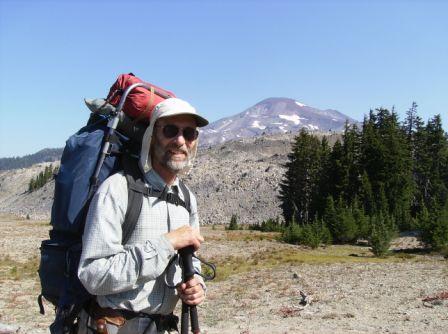 When I first started investigating hip replacement, all the restrictions I had heard about made me skeptical that a THR would stand up to backpacking. And, of course, the conventional wisdom was that you put off the operation as long as you could - even if that meant putting off backpacking. But then I found resurfacing and I started making plans to have the operation.

On November 14, 2007, Dr. Ure installed a BHR on my right side. My recovery was not as swift as some have reported here, but by April I was climbing mountains again and I felt ready to try a backpack trip. First I took two one-nighters, walking only a couple of miles each time. Then, in July, I took two more-extensive trips in Yosemite,
carrying much more weight, hiking 10-12 miles a day, and camping 4 or 5 nights. I closed out the year with a backpack/climbing trip to Utah and another one to Oregon.

The hip perfomed flawlessly on each trip! I was so thrilled to be back doing what I love. I had almost forgotten how much I loved it.

My only complaint is that sleeping on the thermarest ground pad on my operated side (my preferred side) was not totally "pain-free." I could feel some pressure of the metal joint against my recovering tissue. But that pressure did not rise to a level that interfered with my sleeping.

From time to time, I still wonder about my operated hip. I didn't anticipate that, one year after the operation, I would still "feel" the hip pressing against flesh when I laid on it or when I flexed the surrounding muscles. Maybe that sensation will go away some day, maybe it won't. But I do know that it is great not to have the hip pain that caused me to limp for several years and that restricted my activity.

Jack Darr (63) Dr. Ure RBHR, Nov 14, 2007
San Francisco