John Harris RBHR 11/17/09 Dr. Raterman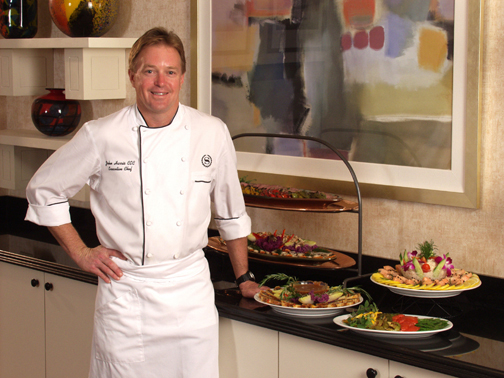 About 4 years ago, I noticed a tightness in my right groin. I was still playing soccer at that time, and thought I had tweaked my groin running. About a year later, it was still bothering me, so I went to my OS, who took x-rays, and then informed me that at some point in the next 3-8 years, I would need a total hip replacement, as I had osteoarthritis going on in my right hip. It all depended on how hard I used my hip during that time. Having been a very active guy for all my 53 years, I was pretty shocked that someone my age could be looking at what I thought would be a huge curtailment of activities that I enjoyed very much. I pretty much ignored the diagnosis for the next 3 years, and continued to do what I had previously done-skiing, running, racquetball, windsurfing, coaching my son's soccer team, etc In the summer of '08, I had the diagnosis confirmed by my uncle, a world renowned hip surgeon-he said it might last til I was 60, but to put it off as long as possible. Not what I wanted to hear. In winter of '09, I went on a ski trip, and needed my wife to buckle my boots-I couldn't get down to do it. After 4 days of really hard skiing, my hip was killing me, so much so that I would wake up from the pain at night. It calmed down after a month, but I knew I needed to do something, sooner than later.

I started doing some research on the internet, and found out about resurfacing, and then your website and forum. After more research, I decided to have Dr. Raterman in Tampa do my surgery. He had at the time done over 550 surgeries with only a few failures, and zero infections, both of which I thought were hugely important. And he was only an hour away.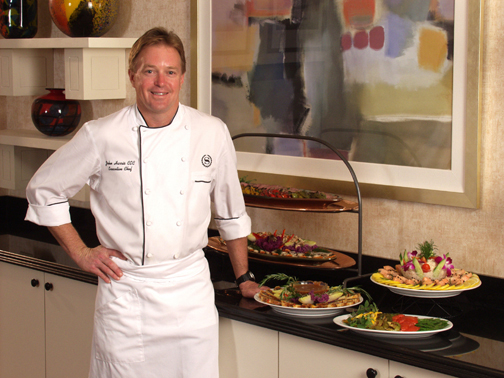 I had the surgery done first thing 11/17/09. I woke up with the shakes, but soon felt much better and was taken to my room (private). I was in the hospital for 2 days, and experienced very little pain-maxed out at a 3 on a 10 scale. No problem eating or getting around. I was on a walker doing a 1/2 lap around the floor the afternoon of the surgery, and did close to 400 yards the next day. I was released with full weight bearing and using a walker, but no impact activities for the first 6 months. I had 3 visits from the home nurse and 3 visits from the home PT and was discharged from both within 8 days of getting home. One thing I did not expect was how swollen my entire right leg was-it was very tight, and tender around the incision. I had no sutures-he uses glue to seal the wound. I was given a scrip for Percocet and oxycotin; only took 4 of the percocets (at night to help me sleep), and didn't even fill the oxy scrip.

I used the walker for 14 days, then went to a cane when needed, which wasn't very often. I was back to work in less than 3 weeks. I'm the Executive Chef at a resort hotel in Florida, and I took it easy for the first 2 weeks back, not working in the kitchen but attending to administrative duties and meetings. Christmas Day was my return to the kitchen, and by New Years Eve I felt pretty good working at my normal pace-we were crazy busy, and all went well. I'm now back to working 12-14 hour days, and not having any problems with my hip when doing so. One of my goals was to play a round of golf in '09 after my surgery, and I played a full 18 holes (poorly as usual I might add) on Dec. 30th. I resumed my soccer coaching duties December 15th, and used a cane on the field to make sure I didn't do an instinctive movement and try to kick a ball that was heading my way.

I have been going to the gym 3-5 times a week since Christmas, exercising with weights and working hard on the stationary bike-it really makes my hip feel good. I am back to doing all my pre-surgical exercise routines, also, and many of them involve balancing on 1 leg on a bosu ball. It took a while for my right leg to gain that particular strength back, but it is there now.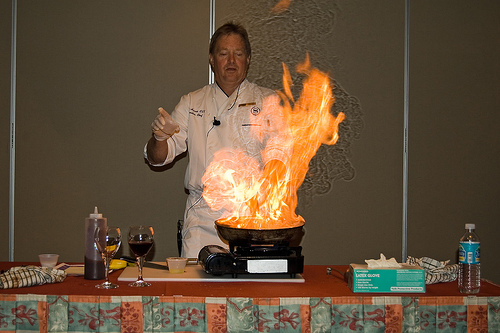 Today is 20 weeks post-op. Next week I go see Dr. Raterman for my "6 month" check up. Everything feels great, and I am looking forward to getting off the no impact restrictions, and starting to run and surf and play racquet sports again.

My experience with Dr. Raterman, his staff, and hip resurfacing has been extraordinary. He did an outstanding job for me, and I can't wait for the next phase of recovery-impact activities. I'll update this, after my check up next week, and if anyone needs more info, feel free to contact me for further information at flwind2001 at yahoo.com. I will be happy to share more of my experience.