John Kelty LBHR 05/13/09 Dr. Boettner
I'm a 43-year old, relatively active male with 4 children ranging in age from 10 down to 2. As to my history, I was diagnosed with a slipped epiphysis of my right hip around 1980, and had it pinned by Dr. Eduardo Salvati at Hospital for Special Surgery in New York ("HSS"). After recovery, I thought little of the surgery and played football, basketball and baseball in high school, and basketball in college, and continued playing basketball several times a week until about 2001, at which time I was diagnosed with arthritis in my hips (more so in the left but evident in both).
I continued to play basketball, albeit less frequently, and resolved to deal with the couple of days of stiffness and pain that usually resulted. However, my gait became increasingly worse and, around a year ago, my hip flared up and my back started to bother me to the point where I could no longer play basketball, had trouble sleeping and even playing with the kids became really difficult. After seeing orthopedic surgeons, chiropractors and physical therapists regarding my back, it became pretty clear that the hip problem had worsened to the point where it had thrown my alignment off dramatically and couldn't be improved via strengthening or stretching.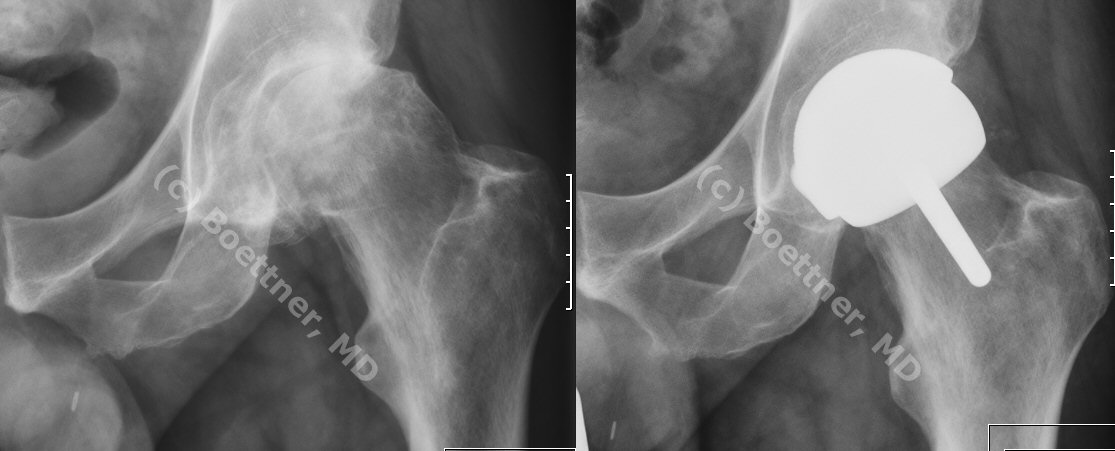 I went to see Dr. Boettner at HSS in April of 2009 based upon a recommendation from a friend who had a THR done. He was very thorough and, when he recommended the Hip Resurfacing, we spoke for about a half-hour regarding the process, complete with diagrams he drew on the paper cover to the examination table. Having become accustomed to a quick "fly by" from most doctors that I'd seen, the time he took, and the interest he showed in my hip and the process, was incredibly encouraging.
Eventually, after exchanging several e-mails full of questions prompted by reading your site, to which Dr. Boettner responded personally, I elected to have the surgery, and it was scheduled for May 13, 2009. The surgery went well, and Dr. Boettner, his staff and the staff at HSS made my two-day stay incredibly comfortable. Dr. Boettner and Danielle, his assistant, made the initial at-home period much less stressful for me and my family, as they were able to answer my many questions and address any concerns I had, all the while stressing the importance of exercising to regain full flexibility and range of motion.
I'm now about 10 weeks out, feeling so much better than I would have ever thought possible a year ago – I'm back to playing with the kids, sleeping through the night and walking without the Quasimodo limp. I'm back to see Dr. Boettner in a couple of weeks, but he already suggested that I would be able to resume full activities about 5 months post-surgery. Not sure that I'm going to jump back into basketball with both feet, as it may accelerate the issues with my right hip, but just being able to shoot/play around with my children, pain-free, is more than enough at this point.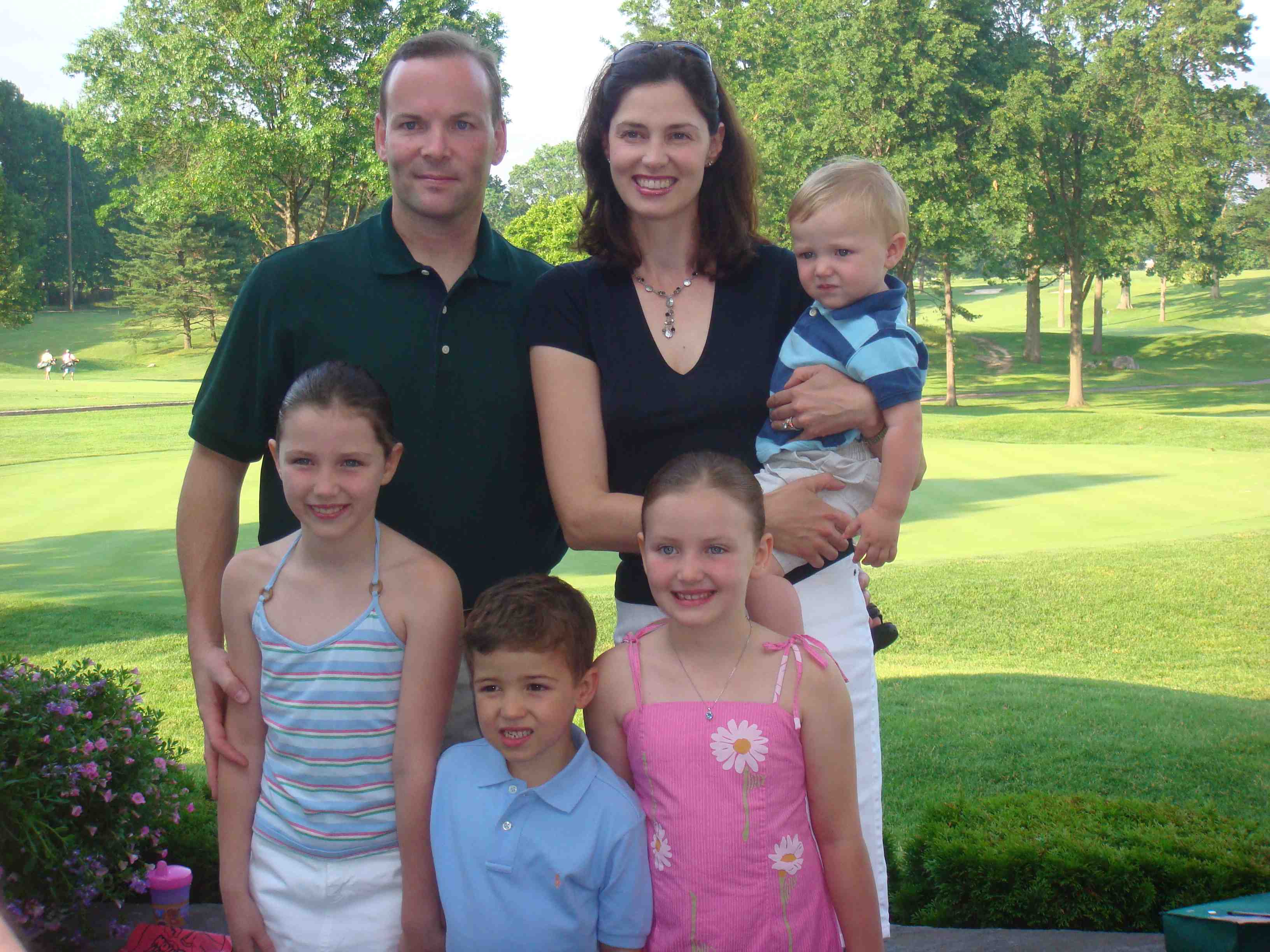 And I want to thank you and your site for all the help you gave me during the stressful pre- and post-op period --- knowing that others were feeling the same as I, and hearing their stories, was very helpful.
Please feel free to contact me with any questions you might have re. Dr. Boettner. As I've said before, he's a good man and a great surgeon with a wonderful bedside manner, and I think a fantastic choice to help me through this process.
John Kelty
LBHR Dr. Boettner 05/13/09