Thomas Marchese 9/16/10 LBHR, Dr. Edwin Su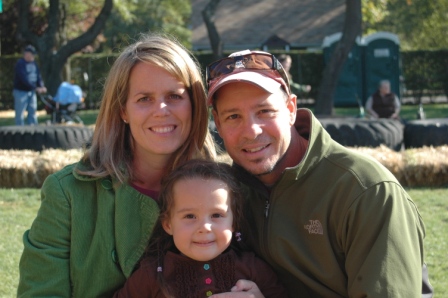 My name is Thomas Marchese a 42 year old Physical Therapist from Brightwaters New York. I was very active, participating in adult ice hockey, skiing, surfing and, mountain biking, prior to that all familiar "groin" pain that never seemed to be alleviated with stretching or R.I.C.E . In 2006 while skating at my local pond I got my skate caught in a rut when trying to stop quickly, felt a pop and had two really painful nights. I recall looking back thinking this is when my left labrum was significantly torn. After seeing an orthopedist specializing in hip arthroscopy I was informed that I had femroacetabular impingements of both hips with the left labral tear in need of repair.
I attempted to put off surgery with NSAIDS and eventually tried a cortisone injection. In November 2007 after a left hip arthroscopy I learned there was no way to save the labral tissue which had been shredding for many years as well as a significant cartilage defect. This did not bode well for the long term survival of my left hip joint. This set the stage as you all know of decreasing range of motion, stiffness pain and a slow reduction of activities until in 2010 was unable work or to actively play with my 4 year old daughter without living on Tylenol and Mobic. More advanced/invasive treatments like cortisone had very little efficacy. Even then my activity level and pain level was affecting my personal and professional life with the ever increasing "why are you limping all of the time?" I was actively avoiding all impact activities in anticipation of flaring up my aching hip. The instability and popping made any single leg activities impossible, I was still skiing but was tentative and tucking my front hip for the surfing "pop up" as well as sitting on my wider boards was impossible.

Sept 16, 2010: Left Hip Resurfacing Dr. Su:
After a series of Aug 2010 X-rays, I had developed a significant femoral head cyst with flattening of femur and loss of all joint space. My wife was due with our second child in February 20011 and I had reached my personal tolerance limit. With the direct assistance of Vicky I was able to make an appointment with Dr. Edwin Su at HSS in New York City for a consultation. After being reassured that I was still a candidate for resurfacing I was scheduled for surgery at HSS for Sept 16, 2010.

Post surgical experience to date: 9/16- 11/18/2010
Surgical procedure Thursday 9/16 went well without any complications. The staff at The Hospital for Special Surgery was wonderful and I was up with 2 crutches weight bearing as tolerated early the next morning. By Saturday afternoon I was home and ready to sleep in my own bed. I used 2 axillary crutches for a week, then switched to 2 forearm crutches for another week and was using 1 forearm crutch at my 1st post surgical visit at three weeks. Stopped all narcotic pain meds at 2 weeks.** Elevated toilet seat with handles was a must have*** Currently at one month using cane for long walks and at night when fatigued, otherwise I am using nothing at all with some start up "limp" that is wonderfully explained on the site. As of today my range of motion in all planes of motion is better than before surgery and other than "overdoing" it at times I am completely free from that old familiar groin pain.

Goals for 6 month activity restriction release?
I will continue to update regularly as I achieve other goals with outpatient rehabilitation and general return to life and work. Hopefully I will be considered fully recovered when I successfully teach my daughter to ride a two wheeler this spring, (haven't been able to slowly jog for year and half) everything else athletically can wait as I want this hip to last as long as possible. Maybe I'll sneak out for a surf this spring when the water warms up!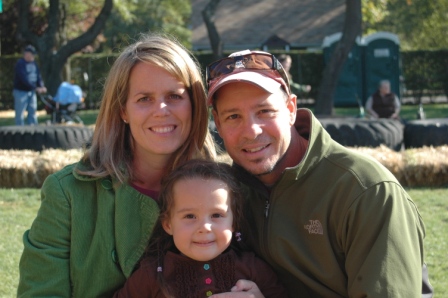 Thanks to my loving wife who helped me so much along the way and to Dr. Su, Vicky and this site for giving me the courage to make the leap of faith.

One side note: if you have hip issues please get x-rays at regular intervals, what we are able to tolerate on a day to day basis and with NSAID use can mask cystic changes that can be detrimental to successful outcomes for resurfacing. The pain will be your guide is useful but not always accurate, at least not in my case.

Thomas Marchese PT,DPT