BHR w/stem THR
January 2009
Dr. Bose has started using a different sort of implant when a patient does not qulaify for a BHR or a BMHR. Although it is a Total Hip Replacement, he calls it a BHR with a stem. It is different than the standard MoM (Metal-metal) THR by Smith & Nephew. Here's his explanation and a photo of it. Please keep in mind when he is referring to the right hip, it would be on the left side when you are looking at the x-ray.
"Hi Vicky,

I have sent a pic of patient of mine who came to me for the second side surgery on the right. On the left he had surgery elsewhere and a BHR with a standard smith & nephew stem known as the synergy was done. Incidentally the cup on the left side is malpositioned.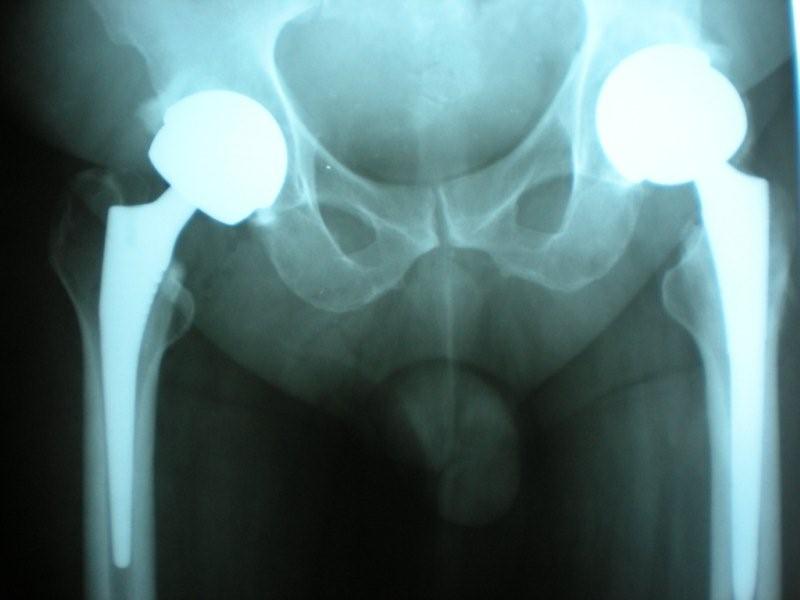 On the right side (your left) I have used a BHR bearing with a corail stem. ( my favorite of the stems)


I like this stem for the following reasons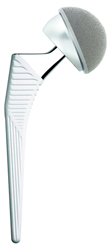 It is smaller and routinely one size lower can be used due to its bone preserving philosophy.

The surgeon tries to preserve the cancellous bone on the shaft rather than reaming it away as in other stems. It has one of the best track records with probably the best published results (of more than 20 yrs). It undergoes rapid osteointegration with the bone.

There is no question that all stems will compromise the femur unlike a resurfacing. However of all the stems the corail is the least damaging to the bone.

This fact combines with the very favourable history , makes the corail - my first choice amongst stems.

with best regards

vijay bose
chennai"