Linda Smith- Bilateral Dr. Gross
RBiomet 3-8-06 LBiomet 10-25-06
Cincinnati, Ohio Age 58
I am about to celebrate my 3 year anniversary of my right resurfaced hip and 2.5 years for my left resurfaced hip. I can't believe it's been that long since I got my life back. With both resurf surgeries, I had no complications and easy recoveries. However, I will never forget how traumatic it was for me to find out that all that pain and stiffness I had been experiencing for years was actually osteoarthritis and I needed major hip replacement surgery. 3 years ago I was panic struck!!!.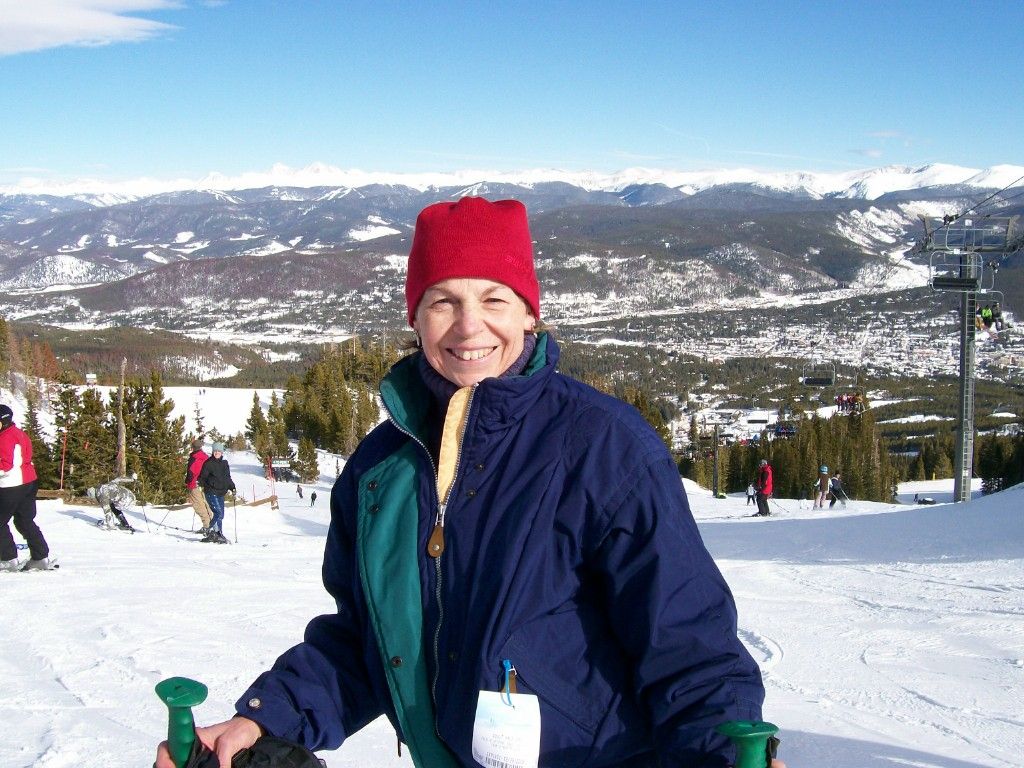 I don't consider myself an athlete, just an average woman trying to live a healthy lifestyle, especially now that I'm getting older. I walk with friends, work out at the gym, and then started running in my late 40's. I even ran my first marathon just shy of my 50th birthday. All was well. Then I started with all the usual OA symptoms. Groin pain, low back ache, increasingly decreased ROM. I kept thinking I pulled a muscle, was using improper form at my workouts, was over doing it...was getting older. I tried massage therapy...didn't help. Shiatsu...didn't help. Anti inflammatory diet...didn't help. Glucosamine...didn't help. Mind over body techniques...didn't help. Chiropractic...helped, but only temporarily. Physical Therapy...helped the most, but only temporarily.
Finally at age 55, after 4 days of hiking in the Smokies I was in so much pain and so frozen, I finally went for an MRI and x-rays. The doc took one look at me and just kept repeating, "Oh Linda, this looks really bad". He told me that most people that had hips that looked like mine were begging for hip replacements. I remember crying so hard, I had to sit in my car for an hour before I could drive home. But mentally, I still wasn't ready for major surgery. I was so scared. I remember saying to my physical therapist that I didn't want to be an crippled old woman, and he looked me straight in the eye and said if I didn't do something soon, I wouldn't be an old crippled woman, I'd be a young crippled woman. I will never forget that...I was stunned. Right then and there, I decided enough was enough...I wanted my life back.


A trainer at my gym just heard of someone who had this new procedure down in Columbia, SC called hip resurfacing. I went to Dr. Gross's web site and started reading as much as I could. I read the surfacehippy discussion board and Keith's Active Joint web site. I talked to Dr. Gross and Lee Webb on the phone, they answered all my questions. I made my decision. I wanted a resurfaced hip.

I was terrified of major surgery. I'd never had surgery before. I'd always been healthy - I even had 2 babies at home with midwives. I had no idea what this was going to be like. I'm getting on a plane to travel to a surgeon I'd never met before, to have a new surgery that was controversial. Was I crazy? As soon as I met Dr. Gross and Lee Webb in person at my pre-op visit, this peace and calm came over me. I trusted them completely. I was ready to relinquish control and turn my precious body over to them.

I had a spinal with sedation and I don't remember a thing. Just opening my eyes in recovery...thinking oh my gosh, I feel really good...no pain!! When they wheeled me into my room, I gave my husband a big smile and a thumbs up. He was shocked. I never experienced a lot of pain from the surgery. Stiffness and soreness, yes, but not a lot of pain. I was discharged from the hospital on post op day 2. My husband and I actually went out to an Italian restaurant for dinner that night!! Spent the night at the Marriott across from the hospital, and then flew home the next day. Day 6 I went to one crutch, day 8 started driving (I wasn't taking any pain meds). I started working again as a caterer at week 7, and by week 9 was in full swing of things, working full time and on my feet all day. I worked all summer, but my left hip was complaining and keeping me from rehabbing the way I wanted. Dr. Gross said my left hip was bone on bone, so I decided to just do it again to get it over with so I could get on with my life. I didn't want to go down the same long painful path with my left hip.
So 7 months later, there I was again...recovering from hip resurfacing surgery. I remember when Vicky posted a picture of herself on the surfacehippy web site, she was sitting with her heels together and her knees falling away to touch the floor. I thought to myself...Wow, I want to be able to do that again. And a year later...I was.
It was my decision to work extensively with a physical therapist to strengthen and stretch my hip muscles. He taught me how to retrain my muscles and get rid of old bad habits that probably led to my OA in the first place. I hired my PT to become my personal trainer. Dr. Gross doesn't routinely recommend PT, but for me it was invaluable.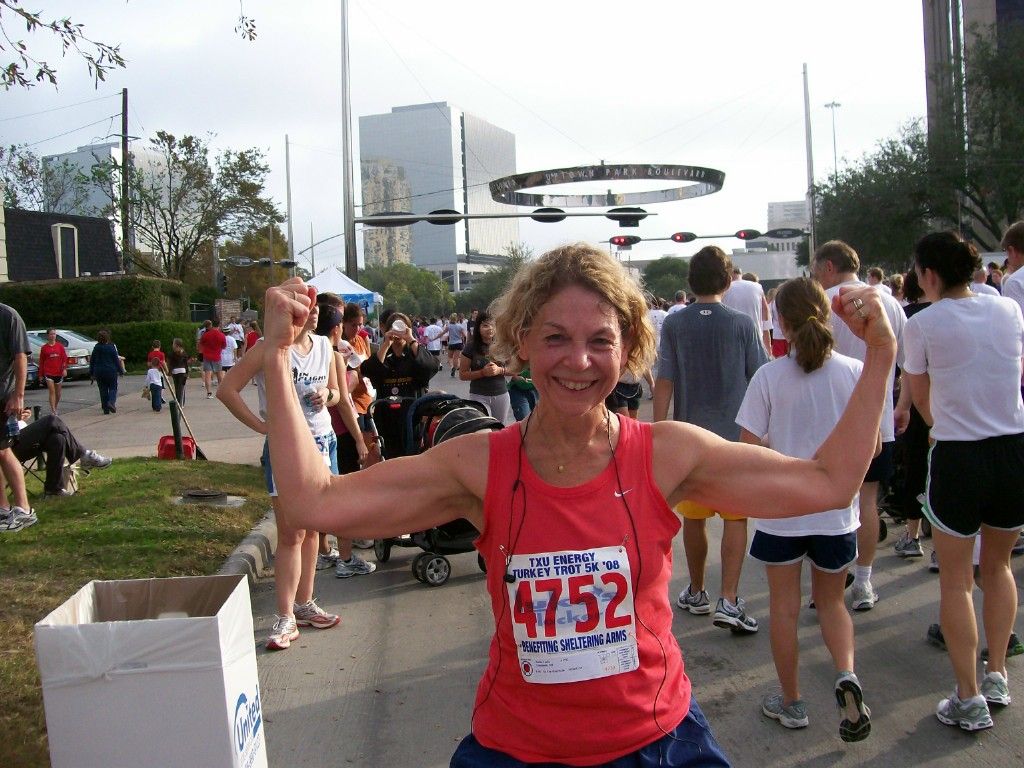 Today I go to the gym regularly. I spin, practice yoga, walk and hike. I ran my first 5K since my surgeries this past Thanksgiving. I just got back from skiing and hiking in Colorado. I feel great.

A saying that has driven me through this entire journey is:


"Life is not measured by the number of breathe's we take,
but by the number of moments that take our breathe away".

I can, once again, experience moments that take my breath away...and for this I will always be grateful.
To everyone early in their own journey...do your research!! There is light at the end of the tunnel.

Linda
RBiomet/Gross/3-8-06
LBiomet/Gross/10-25-06
Cincinnati, Ohio Age 58