Max Wenzel 12/21/09 Dr. Amstutz
Thu 12/14/2006 5:37 PM

My story is pretty typical, active, bad hip at a young age, at 33 while doing a lot of running developed pain. At doctors advice put it off for almost 15 years, thus deteriorating hip more. Once I could no longer put up with pain started doing research and found Dr. Amstutz.

Next thurs surgery for my left hip w Dr. Amstutz, hopefully itll be a resurf, My femoral head looks "cysty" after 10 years of wait. I put off as long as possible cause traditional Ortho surgeon thinking was I was too young for THR, I'm now 46.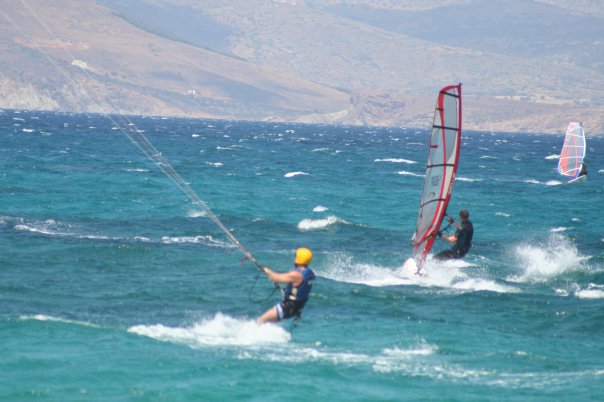 Update March 14 2009 at 10:07am

Dr. Amstutz did my hip 2 years ago. Here's a picture of me kite surfing in Naxos Greece from my summer trip. I can try get more pictures of me this summer, surfing, windsurfing what ever...
But let me just say it's nice to be active without pain, be able to play tennis, basketball, walk around while traveling. I am going back to Europe this summer and the thought of walking around Paris without pain... I look forward to it.
Max