MRI's After Hip Resurfacing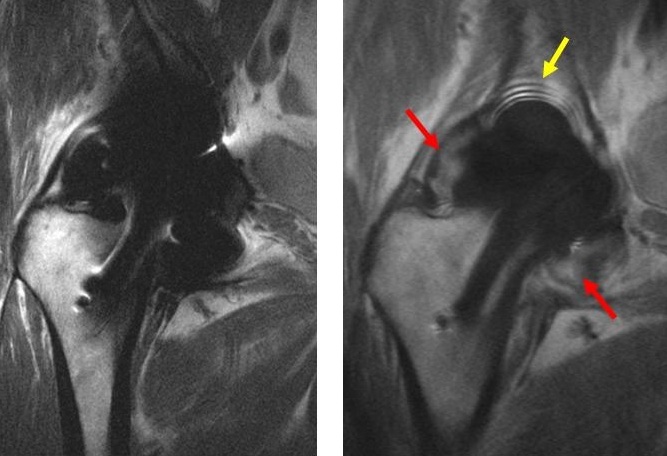 Left: MRI of right hip resurfacing using optimized metal artifact reduction imaging techniques. There is significant artifact around the metallic components, which limits the ability to visualize the surrounding bone and soft tissue.
Right: MRI of right hip resurfacing using MAVRIC. Greater clarity of the surrounding soft tissues (red arrows) and surrounding bone (yellow arrow) is shown.
More images of MAVRIC MRI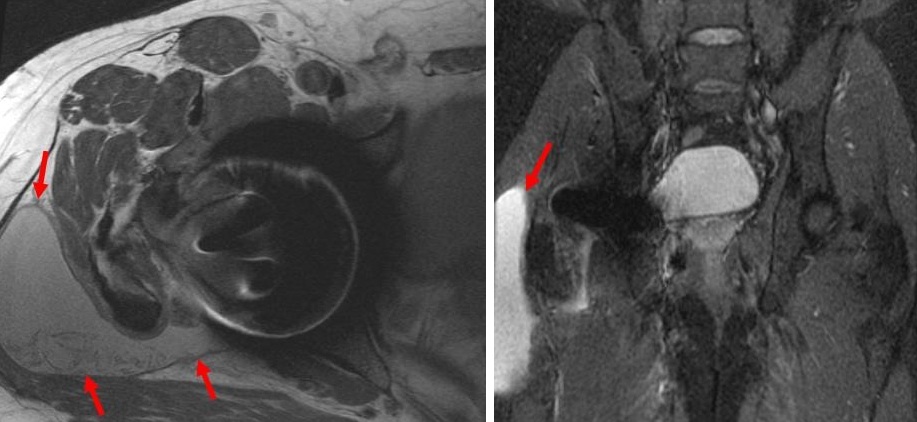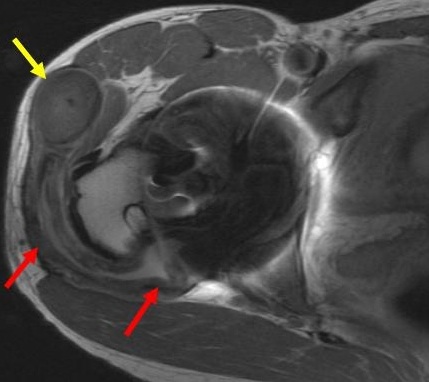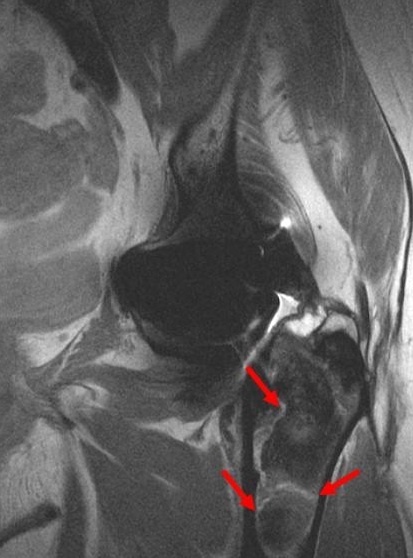 From Holis Potter at HSS in NYC:
"Magnetic resonance imaging (MRI) in patients with total hip replacements is difficult since the metal content of the implant creates large distortions (warping) in the generated images. An optimized MR imaging technique has been developed at HSS to minimize metal artifact and is routinely used to evaluate metal-on-metal hip replacements in patients. Currently we are developing and evaluating newer imaging techniques to further reduce metal artifact in generated images, allowing for even better visualization of the bone and soft tissues surrounding metal-on-metal hip."

Hollis G. Potter, MD
Chief, Magnetic Resonance Imaging
Hospital for Special Surgery
Professor of Radiology
Weill Medical College of Cornell University

For more information see this published study by clicking here.

Another place to get this special type of imaging is
UCSF - ask for the MAVRIC/SEMAC Hybrid MRI - Dr. Link
and JRI in Los Angeles, ask for Hollis Potter's protocol