G Grant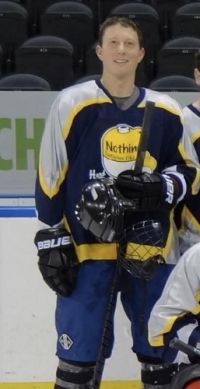 Personal Background
I'm 45 yrs. old, a husband, new father to a 10month old boy, played hockey/sports/running/weight training my whole life. I've been suffering from left hip pain/impingement for the last few years. I tried everything I could to avoid anything invasive. Including multiple cortisone/efflux injections (4) into the hip joint over ~2.5yrs. They provided some relief at first, however, each one had a shorter lifespan, until no relief at all. I knew then that I needed to take the next step.
Surgeon/Hospital Background
I'm fortunate to live in NYC. So, I knew about HSS's stellar reputation and its elite staff. I then investigated hip surgeons/orthopedic at HSS and came across Dr Su's CV. It was so impressive! He's a leader in his field. His philosophy and patient centric approach was a perfect match. I made an appointment to see him. His expertise, experience and bedside manner made him the absolute right choice for me. Leading up to the surgery his PAs and staff went above and beyond as well to prepare me and make a difficult experience the best it could be. I feel very fortunate to have found Dr Su and his staff. The best!
Day of Procedure:
Arrived at HSS @5:30a for an 8a surgery
HSS check in was streamlined and ran like clockwork
Preop/prep: met with Dr Su, Anesthesiologist, PAs, Nurses to go over the game plan- everyone was so GREAT in explaining everything and making sure I felt supported going into the procedure.
Postop: in recovery, nurses and PT took excellent care of me. It ended up being an outpatient procedure and I was home by 5p-same day. Truly amazing!
It's now Day 2: I'm feeling better than expected-but understanding I still have a way to go. minimal swelling, icing consistently, medicating when needed and walking as instructed.
Dr Su and staff have called to check on me (Saturday call) and see how I'm feeling.
My goal is to be able to live pain free and just be able to keep up with my new little guy 😅. If I can get back out on the ice and to the level of activity before the pain, bonus! I obviously had concerns going into the procedure: life after the surgery, metal on metal etc. however, this site and the group allowing a window into their world has helped with my confidence to proceed and do the surgery. Postop, I'm feeling VERY optimistic about the future!
I wish everyone the best in their decision/ recovery and the road back to whatever your goals are-Keep fighting!