Patrick Kenealy – Cyclist, October 23, 2007, Dr. David Mulcahy
Patrick Kenealy quote: "Life is too short to be suffering in pain!"
I have been an active cyclist since 1987, racing most weekends from March to September. While out training one January in 2005 I was hit by a car which resulted in a dislocated right hip. I was in hospital for a month after having it relocated and on crutches for another 6 weeks. I then returned to my training and racing but the pain gradually got worse over the years and for 2007 I hardly did any cycling and no racing.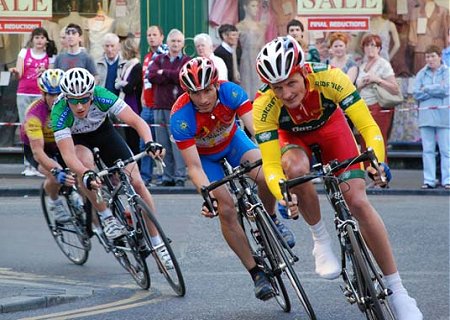 Photo: Patick Kenealy Resurfacing, 10/23/07, Dr. David Mulcahy
All this time I was visiting doctors and a hip resurfacing operation was decided on by my doctor in Waterford which was planned for August/September 2007 when I saw him in December 2006! September came and went and due to a change in circumstances for the doctor no date could be given for surgery. So in early October 2007 I went to see Dr David Mulcahy in Cork and a date of December 19th was set for surgery. I was delighted. But 2 weeks later I had a phone call from his secretary to say a cancellation had come up and could I come in Monday to be done Tuesday,this call came on Friday. I jumped at the chance and after some panic in work when they found out I would be gone for 3 months I went in on Monday and had my op on October 23rd 07. All went well except for a bit of excessive blood loss post op which was fixed by a blood transfusion. The following day I got out of bed for my first pain full steps and from then on it just got better. I walked and walked up and down the hospital ward much to the annoyance of the older patients! I was left home after 3 days and again kept up the walking building up to around 3 miles daily by about 2/3 weeks post op. After 6 weeks I saw the surgeon and all was well and I was given permission to return to my bike. My first spin was only 15 miles and I gradually built up to 50/60 miles after a few weeks. It was sore at times,mostly muscle pain in my buttock but over time this faded. I started back racing on March 17th 08 with no problems and raced most weekends until September including one 3 day and one 2 day race. I also completed a 100 mile event in the mountains of Waterford in 5 hrs 15 minutes,over 30 minutes quicker than the previous time I rode it before my operation. Now just over a year, and 6000 miles, following my operation I hardly know I had it done except for some groin pain if I bend my knee too high up towards my chest. I can walk as much as I want and complete my days work with no pain unlike before the operation where it was a huge struggle. I would recommend Hip Resurfacing to anyone considering it whether you are an active person like me or not. Life is too short to be suffering in pain!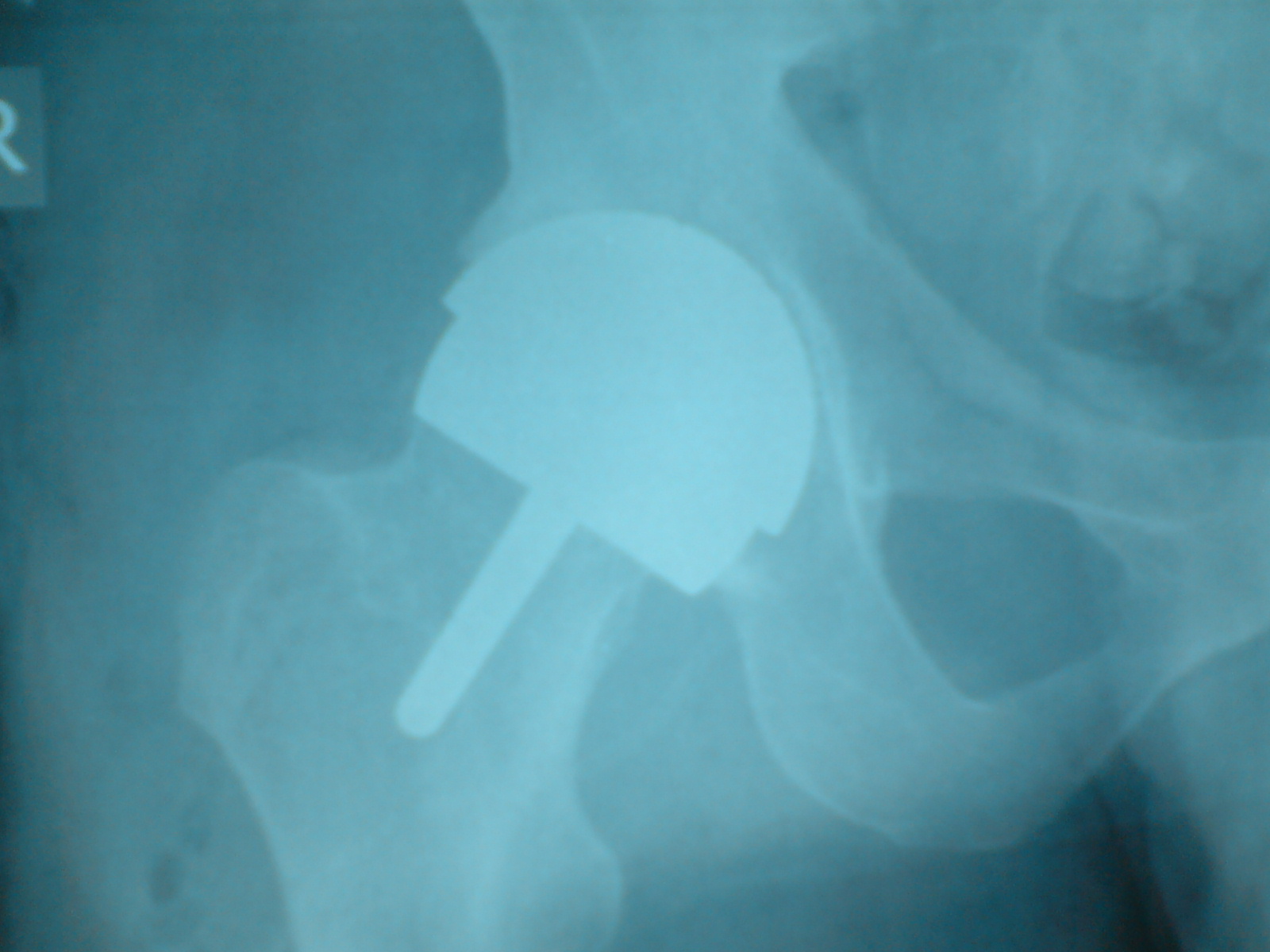 Attached is a photo of my x ray and a photo of me competing in a race in August, thats me in the front in yellow and red.

Regards,
Patrick