Preparing for Overseas Travel
If you are the type that does not want to face all the many details involved in traveling abroad but have your surgery booked with a surgeon overseas like Dr. De Smet or Dr. Bose, then here are some tips for you. First if you really want everything left up to someone else that can handle all the details for you, try a Medical Tourism company. There are many to be careful with, not all are upfront and honest.

One that I have encountered and that has had great customer satisfaction would be

World Med Assist

. You will find some great videos on that site of the beach resorts in India, Apollo Specialty Hospital and an interview with Dr. Vijay Bose, my surgeon.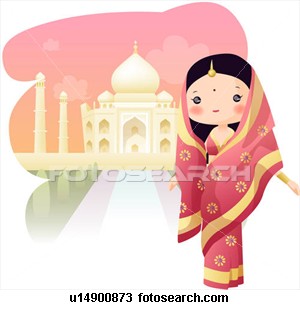 If you want to handle all the arrangements yourself, you can post on the yahoo surface hippy message, there is one dedicated to patients traveling to India, the India Surface Hippy Message board to get help from others that have gone before you. I have a checklist posted here India Checklist .

I have heard Bank of America has the best exchange rates but who knows in todays economy. I believe Dr. De Smet requires a wire transfer to pay for the medical portion in advance. I bought a cashiers check in U.S. dollars to pay for my hospital stay in India. I would not change too much money into euros or rupees because you will get hit both ways, changing from U.S. to euros/rupees then again when you change back.

Make sure you call your Credit Card companies and call your bank in advance to tell them you will be traveling so they do not put a freeze on your cards. I bank with B of A and told them I would be going to Belgium when I went in June for the conference and asked if they would waive the fee so I could use my debit card instead of my cc and they agreed to it in advance. Any charges I saw after, I called the bank, told them to find the notes on my account that said they would waive the fees and they reversed the charges.

The way banks are hurting today, they are all willing to negotiate, so do so upfront before they hit you with the charges. I'll bet many of them will waive the fees, you just need to find the ones that offer the best exchange rates.

Here is a great site Walkabout Travel Walkabout Travel to get electrical power adaptors depending on where you go. This link takes you directly to the one you will need if you are going to India.

Click here for the latest exchange rates.

Both Dr. De Smet and Dr. Bose provide forearm crutches so you will not need to purchase those prior to going. I recommend bringing a grabber and either a DVD player or a laptop with some movies. Or the best thing is to buy an entire season or two of a popular TV show that you have always wanted to watch but never had the time. I found that my attention span was not good for reading books, but watching movies or TV shows worked well. I recommend that you bring some of your own pain pills with you, they have different types overseas and if you have one that works well for you here, it does not hurt to have them just in case you need them.

Vicky