Thomas B. Devaney – Ironman, 3/28/07, Dr. Bose
My BHR in Chennai, India with Dr. Bose and his team was on March 28, 2007. Back in Canada mid-April.
Timeline of post-surgery events
Completed a 'sprint' distance triathlon in Calgary, Alberta in August 2007
Commenced training for Ironman Canada in November 2007
Sprint distance triathlon - June 2008
Half Ironman Triathlon - July 2008
My 60th birthday - July 12 (Part-tay!!!)
Seattle to Portland 2 Day (about 320km) bike ride - July 12 and 13
Ironman Canada Triathlon August 2008 (3.8km swim, 180km bike, 42.6km run). Took an hour off my previous personal best time in three prior Ironmans (although there were a few other issues in these races).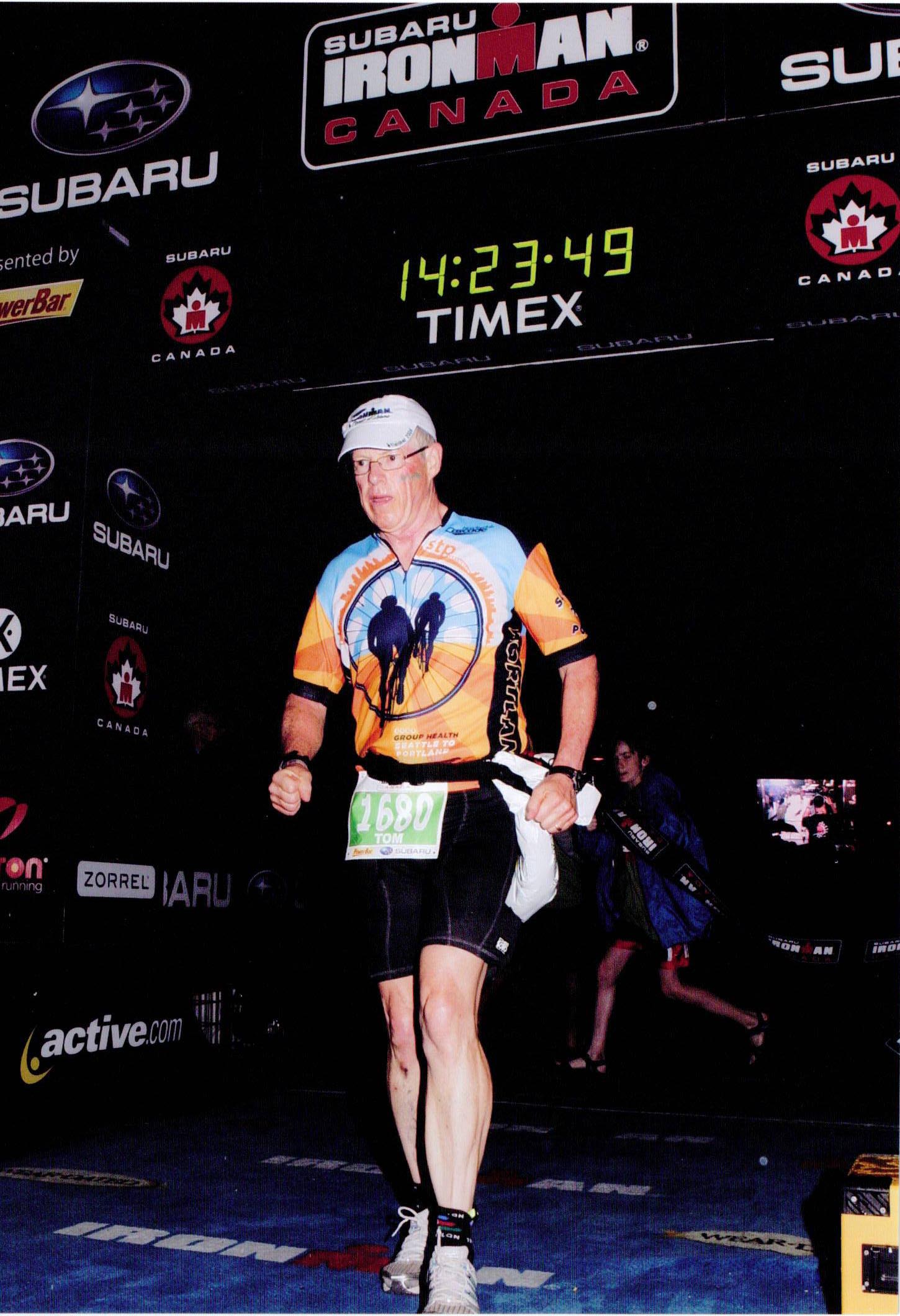 Took it a little easier on the running, but no problem with the swimming and the biking. To train for the Ironman run portion, I did a lot of water jogging. It's great. No impact on the joints but still get the running/cardiovascular workout.

All in all I've put my new right hip to the test and thus far it has passed with flying colours (especially in the bike and swim department). I limit my long runs to race day although I do shorter runs 2-3 times per week. No real hip issues after the Ironman that one Tylenol 3 could not remedy.

I was having a little bit of arthritis/deterioration in the other hip before the first hip's operation, but everything seems to be good now with both hips. That's the good news. The bad news is I was really looking forward to going back to India to get my other hip done. But now that seems to be on hold.

Dr. Bose and his team in Chennai were awesome. They were extremely professional, friendly, knowledgeable and excellent communicators. This was my wife and I's first trip to India and the cultural/medical experience was amazing, memorable and most importantly a success!

Thomas B. Devaney, CA