Jim Roxburgh – Martial Artist, Bilateral 11/22/04, Dr. Schmalzried
Hi Vicky,

Thank you for the opportunity to participate. I am a strong believer in this procedure. I was told by two orthopedic surgeons that my athletic career was finished. When I found the solution, I was thrilled and am
happy to share my story.

Jim Roxburgh
Wilton, CA 95693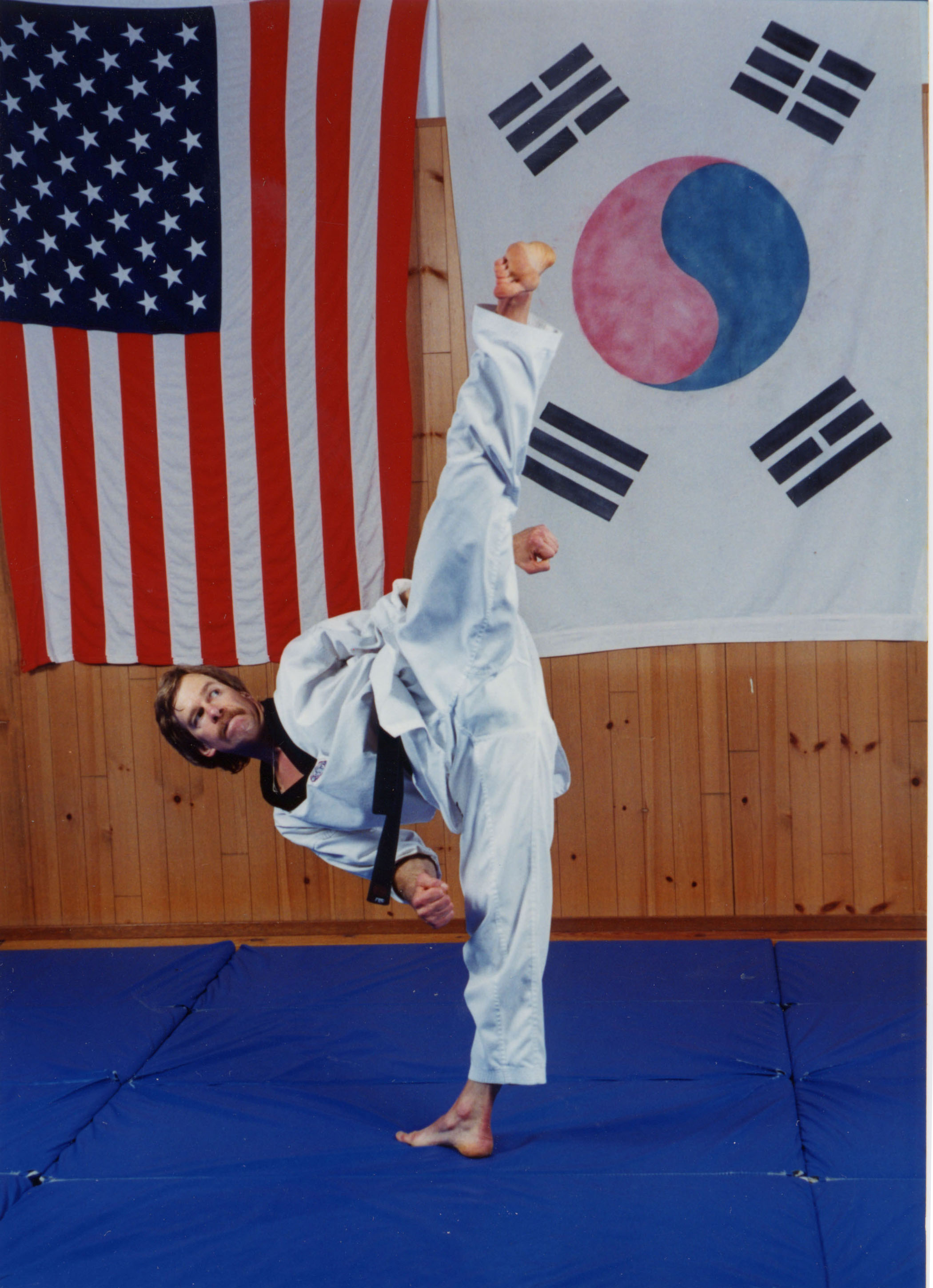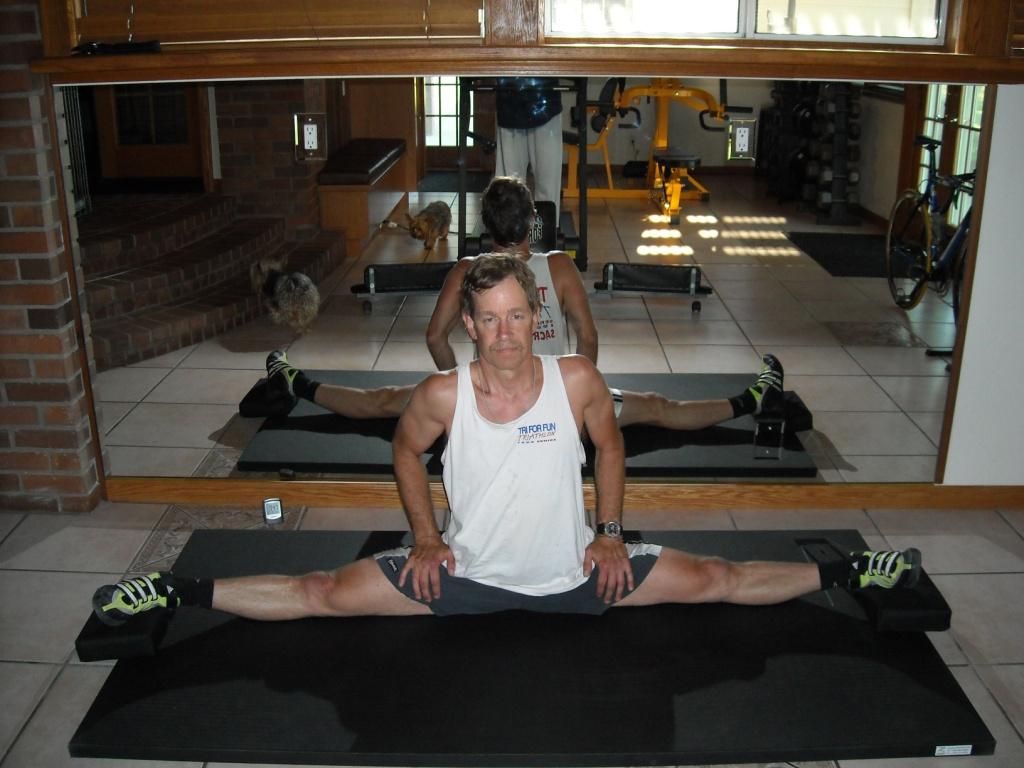 I am 50 years old. I have been active my entire life in sports. I have been a long distance and ultra distance runner, competing in running events up to 100 miles. I have been a triathlete, competing in events up to the ironman distance. I have been and continue to compete as a road cyclist. My "signature" activity is martial arts. I am a 5th Dan Black Belt in Tae Kwon Do. I have been a student of Grandmaster Myung Kyu Kang for 35 years.
In 1997, I began to experience pain in my hips. As someone who trained several hours each day for many years, I was used to pain. Athletes become aware of "good" versus "bad" pain. Good pain leads to improvement in fitness and improvement. Bad pain is an injury that can be devastating to an athlete since we must train and compete! I was initially in denial about my hip pain, thinking it was "good" pain. I gradually figured out that I must have something wrong since the pain became so severe over the next few years.

As a martial artist, I spent countless hours working on my kicking techniques. As my hips degenerated, stretching and kicking became quite painful. Eventually, my hips deteriorated to such an extent that walking and even sleeping were painful!

In 2003, I received the diagnosis of hip osteoarthritis in both my right and left hips; my left hip was worse. I didn't need an MRI to tell me that! I met with two orthopedic surgeons who told me my active days as a martial artist were over! I was told that I needed a hip replacement on my left hip and eventually on my right hip. I remember walking out of the surgeon's office feeling like I had been diagnosed with a life ending illness and only given weeks to live.

After feeling sorry for myself for about 10 minutes, I decided that I was going to find a better answer to this problem. I researched via the internet and medical journals and discovered a procedure, hip resurfacing. I read the story and saw the story on Dateline of a ballet professional who had bilateral hip resurfacing and was back to performing at a world class level. I was crazy happy!!

I pursed this hip resurfacing with my health plan. Although initially approved, my health plan denied paying for this procedure two weeks before my surgery date! Approved than denied, I suffered another setback. This approval/denial process went on for a few months with my health plan. When I was told that I should call back in 6 months, I was fed up! I called and told this to my wife. She said, "lets go ahead and pay for it!" In my researching for hip surgeons, I had discovered that Thomas Schmalzried, MD was one of the top hip surgeons in the world.

I flew to Los Angeles, CA for my evaluation with Dr. Schmalzried. I greatly appreciated his clear explanation of my problem and his frankness on options available to me. Immediately I scheduled my procedure.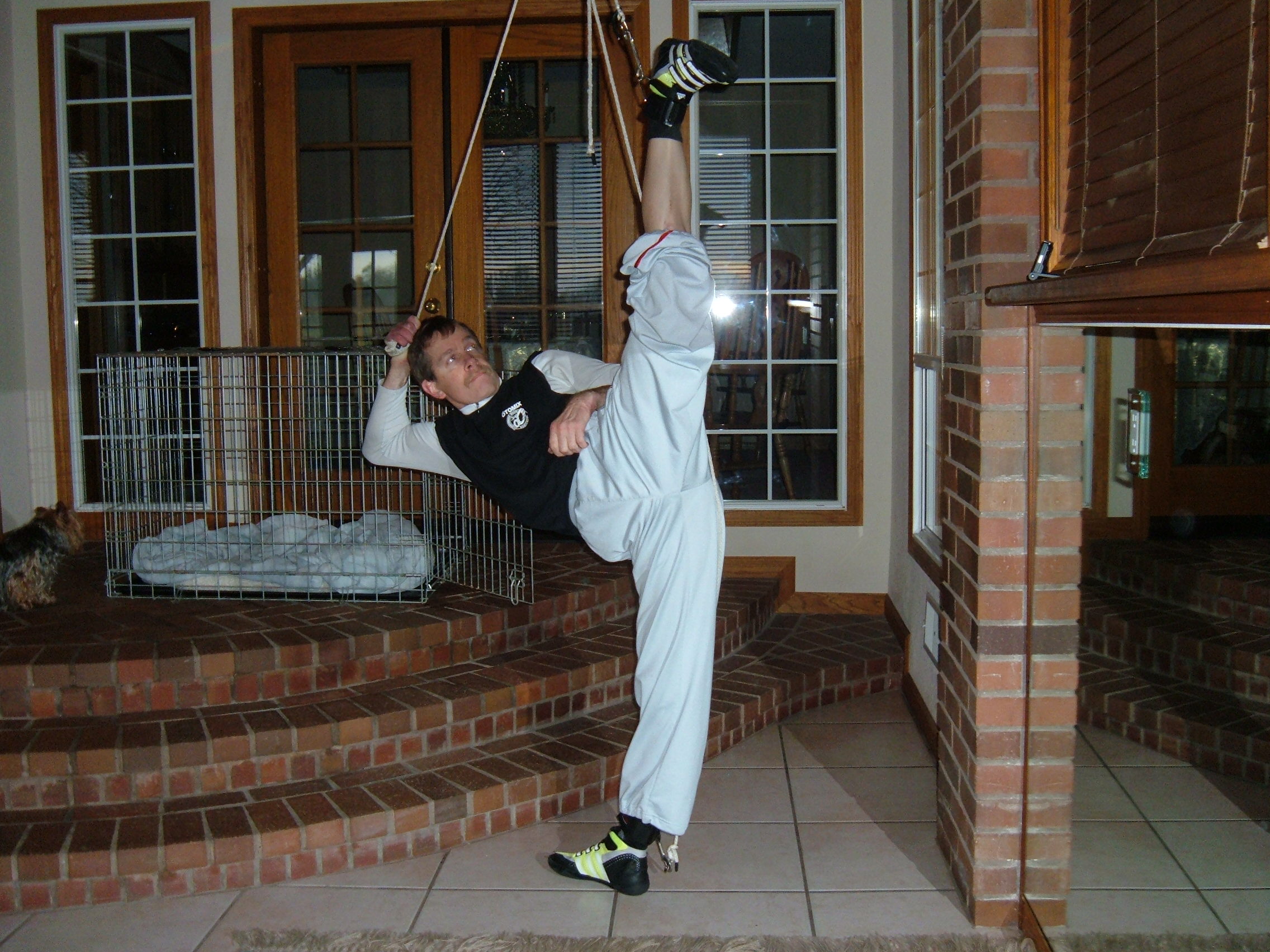 On November 22, 2004 I had bilateral hip resurfacing by Dr Schmalzried at the Los Angeles Orthopedic Hospital. On November 25th, 2004 (Thanksgiving) I returned home to Northern CA to enjoy a Thanksgiving meal with my family. For the next two weeks, I crutched around my house, worked at my desk and even road my bike on a stationary trainer for 5 to 20 minutes a day. I did some light weight training and stretching.

Two weeks post-op I was back to work using crutches and light weight bearing for 6 weeks. BTW, I cheated a lot, going without crutches occasionally throughout the day.

By three months I was back on my road bike, competing. I was lifting weights and was stretching for my martial art training. I had to work through some scar tissue that is a natural bi-product of surgery of this magnitude.

My current activity schedule (September 2008)
Stretch, lift weights, kick (martial art style) 3 hours each day
Road bike 100 – 250 miles per week
Martial Art training 2 – 4 hours each week
I am so thankful for the hip resurfacing procedure and especially thankful for the skillful hands of my surgeon, Dr. Schmalzried. I realize that hip resurfacing is not the hip replacement procedure for all cases, but, given the right patient, it is a wonderful solution to hip osteoarthritis. I am a new man!! Dr. Schmalzried told me several times that his goal is to help his patients, "Live their life!" I am living my life to its fullest extent. I am happy to share my story with anyone in a similar situation. Life is precious!

LIVE YOUR LIFE!!
Jim Roxburgh
Wilton, CA